[ENG]
Handshake® Studio
is the collaborative design practice of Jaime Sebastián and Rubén Montesinos. With an emphasis on printed matter, they design and execute publications, visual identities, websites, packaging design, apparel, and photography for clients in very diverse fields, either at a large or small scale.
In addition to the studio practice,
Handshake® Books
operates as a platform for publishing printed matter, retail store, and divulgation; by holding events, exhibitions, and lectures. Focusing on visual research and exploring the limits of contemporary publishing practices, Handshake collaborates with photographers, designers, and artists to create unique and experimental projects while having fun in the process. Our studio is currently open for commissioned and collaborative projects. Tell us about your ideas at
info@handshake.fun

[ESP]
Handshake® Studio
es el resultado de la colaboración entre Jaime Sebastián y Rubén Montesinos. Con un énfasis en el material impreso, diseñan y ejecutan publicaciones, identidades gráficas, webs, diseño de packaging, ropa y fotografía para clientes de campos muy diversos, tanto a grande como a pequeña escala.
Además de la práctica como estudio,
Handshake® Books
funciona como plataforma para la publicación de libros, para la divulgación –a través de eventos, exposiciones y charlas– y como tienda online. Centrándose en la investigación visual y explorando los límites de las prácticas editoriales contemporáneas, Handshake colabora con fotógrafos, diseñadores y artistas para crear proyectos únicos y experimentales. Todo esto pasándolo bien en el proceso. Nuestro estudio está abierto a propuestas de trabajo y colaboraciones. Cuéntanos tus ideas en
info@handshake.fun
---
Press
︎ Culturplaza: Handshake: fotolibros desde abajo pero sin miedo
︎ Gràffica: Handshake, el proyecto editorial y fotográfico de Jaime Sebastián y Rubén Montesinos
︎ Culturplaza: Luce explora todas las posibilidades de su intervención 'Hasta donde llego yo'
︎ Culturplaza: La fotografía valenciana frente al espejo: visiones del ahora que se conjugan en futuro
︎ Lamono Magazine: Newspaper 006
︎ Libra: Libros Mutantes Selection @ La Casa Encendida
︎ The Phoblographer: Handshake Books is a New Platform for Photographers to Publish Books and Zines︎
︎ Culturplaza: Pau Roca retrata la cara silenciosa de las giras con La Habitación Roja
︎ La Vanguardia: El fotógrafo de La Habitación Roja
︎ Rockdelux: "B" Pau Roca
Studio
C/ Gandía 17
Valencia 46007, Spain
info@handshake.fun
(+34) 622 831 992
Instagram


Handshake® is currently accepting internship or job applications.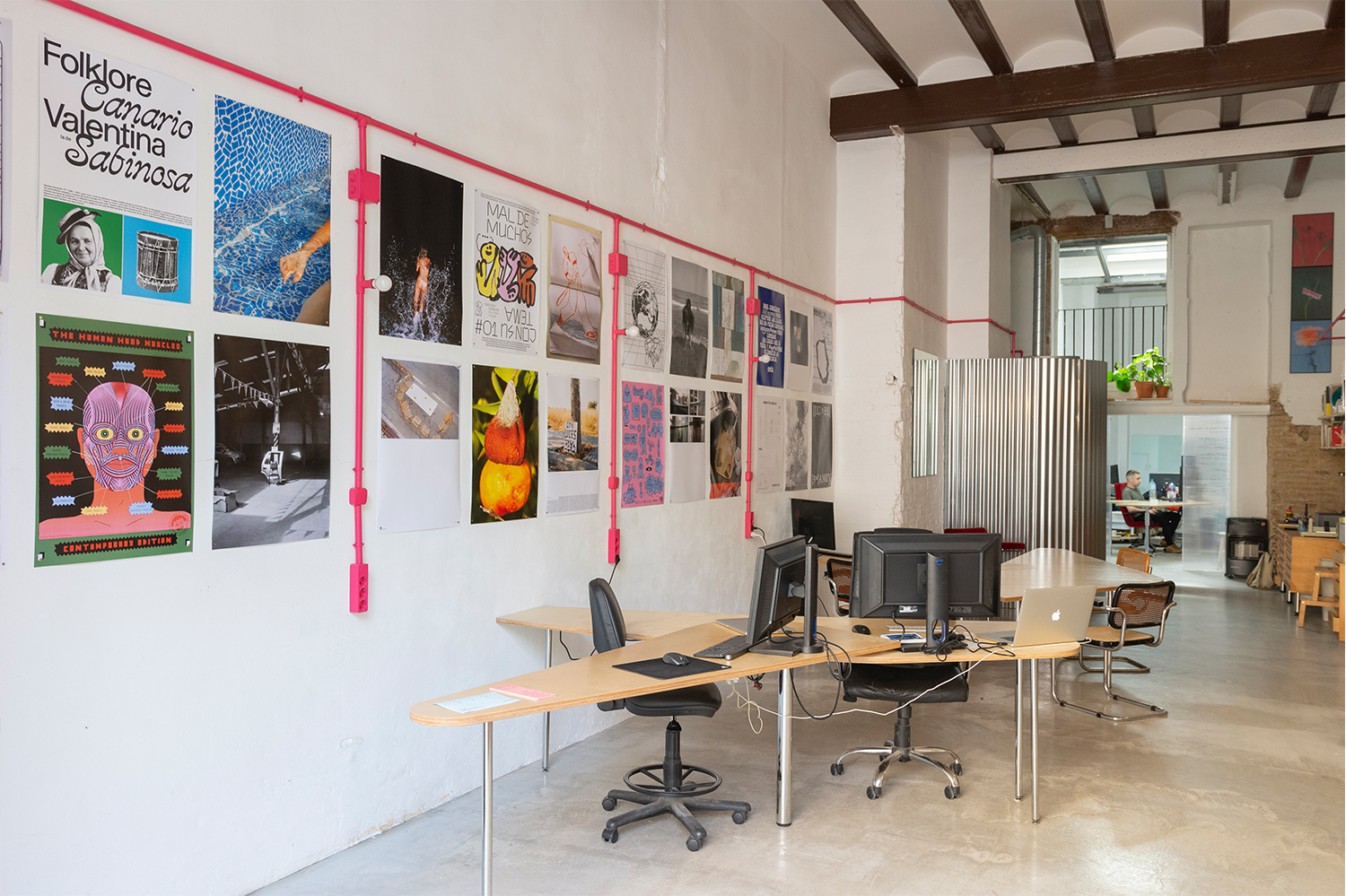 Accepting visits in our studio by appointment from monday to friday.
Drop us a line!
---
[ENG]
Our mission with Handshake® is not only to help other creators transform their ideas into a book, but also to spread the work of people we believe in and admire; to create a international network of creatives; and of course to have fun while we work doing what we love.
Handshake's international distribution is focused into self-edited projects and independent publishing houses, and it offers expansion on the impact of their projects by taking part in our network, being including them in all our channels of participation (art book fairs, online website, social networks and stockists).
[ESP]
Nuestra misión con Handshake® no se limita a ayudar a otros creadores a transformar sus ideas en publicaciones, sino también a difundir el trabajo de personas en las que creemos y admiramos; en crear una red internacional de creativos; y por supuesto divertirnos mientras trabajamos haciendo lo que amamos.
La distribución de Handshake® se centra en proyectos autoeditados y de editoriales independientes y les ofrece participar en nuestra red consiguiendo un mayor alcance. Los proyectos que distribuimos pasan a formar parte de todos nuestros canales de participación (ferias de libros de arte, tienda online, redes sociales y otros distribuidores).
So far we've distributed projects by: