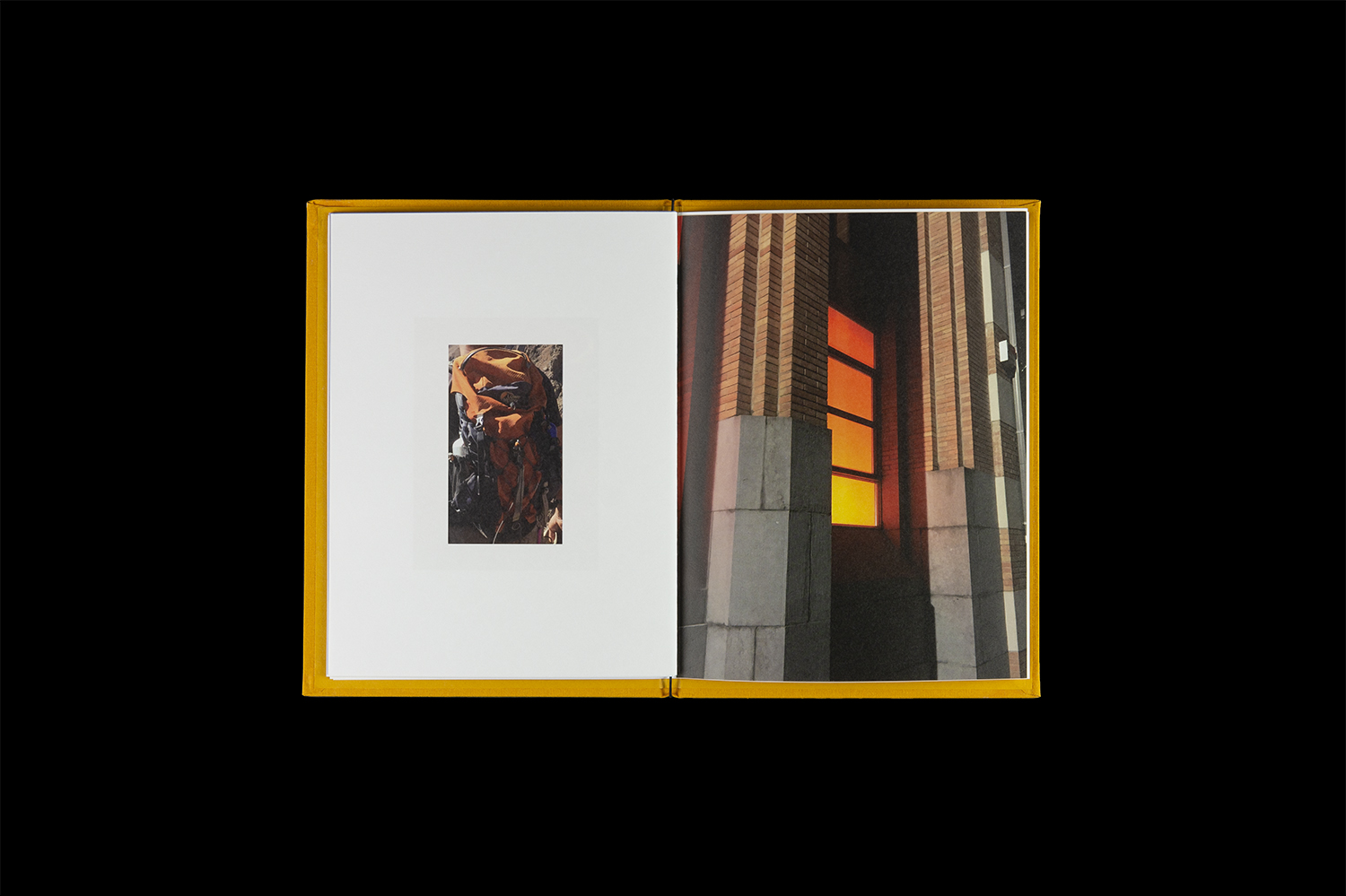 Working Backwards

by Liam Bonham
Published by
Ceremony Press
︎︎︎
Distributed by Handshake
[ENG]
This publication started with just a simple method of binding with no thought on its content or purpose. The orange book cloth used for the cover was salvaged from a skip where the artist works.
The orange colour was an obvious starting point for the content, so the artist revisited his personal archive for images with orange in them. The way these forgotten images have been repurposed reflects the way that the book cloth was discovered, dug up from nothing in particular.
[CAS]
Esta publicación comenzó con un simple método de encuadernación sin pensar en su contenido o propósito. La tela de libro naranja utilizada para la portada se rescató de un contenedor donde trabaja el artista.
El color naranja fue un punto de partida para el contenido, por lo que el artista revisitó su archivo personal en busca de imágenes en las que apareciera los naranjas. La forma en que se han reutilizado estas imágenes olvidadas, refleja la forma en que se descubrió la tela del libro, desenterrada de la nada en particular.
Free Shipping inside EU in orders over 100€

---
Hardcover / Elastic bound / 210 ︎ 158 mm / 30 pages / Digital printing / 1st Edition of 30 / January, 2020 /
---
OUT OF STOCK
---