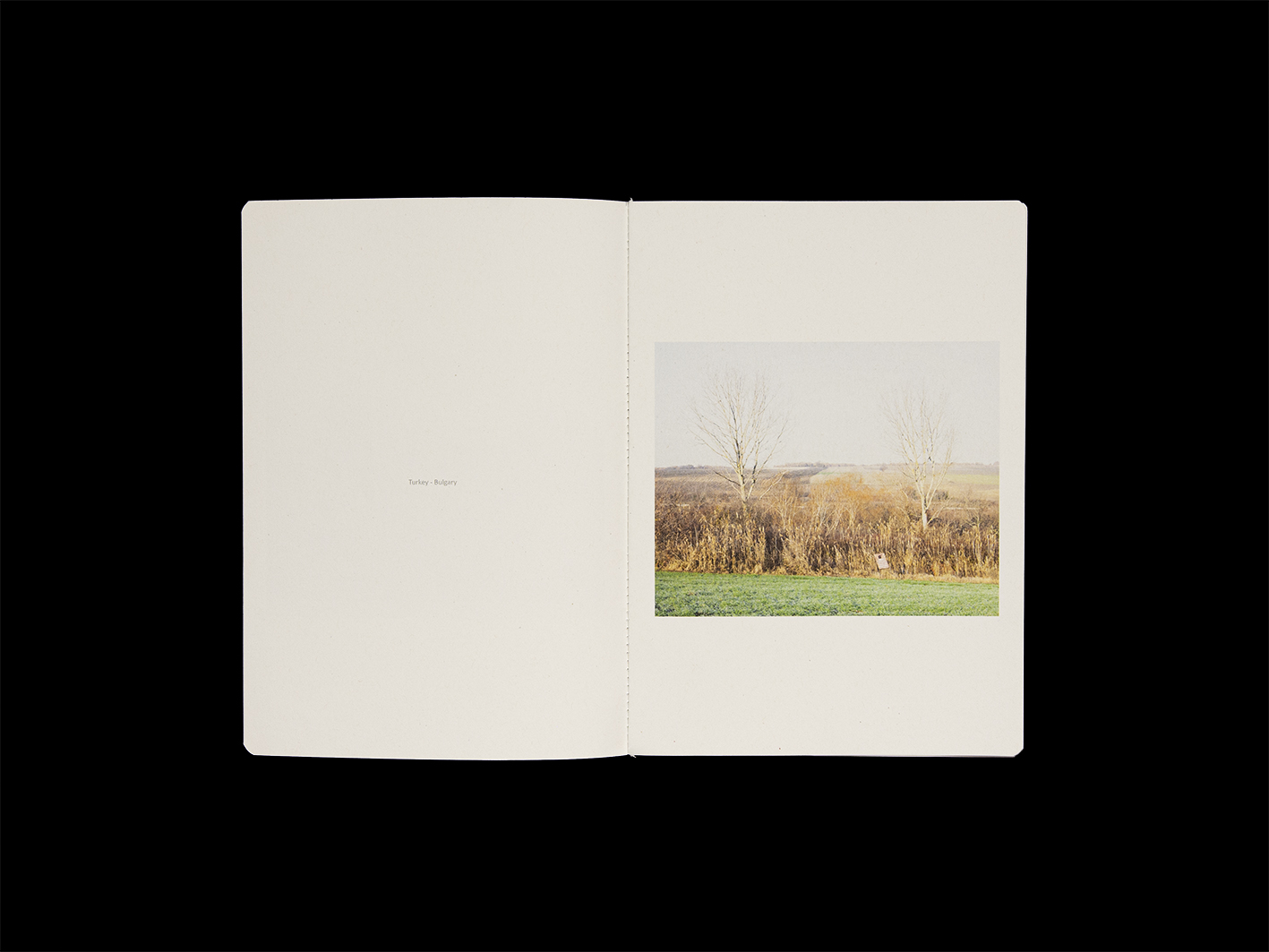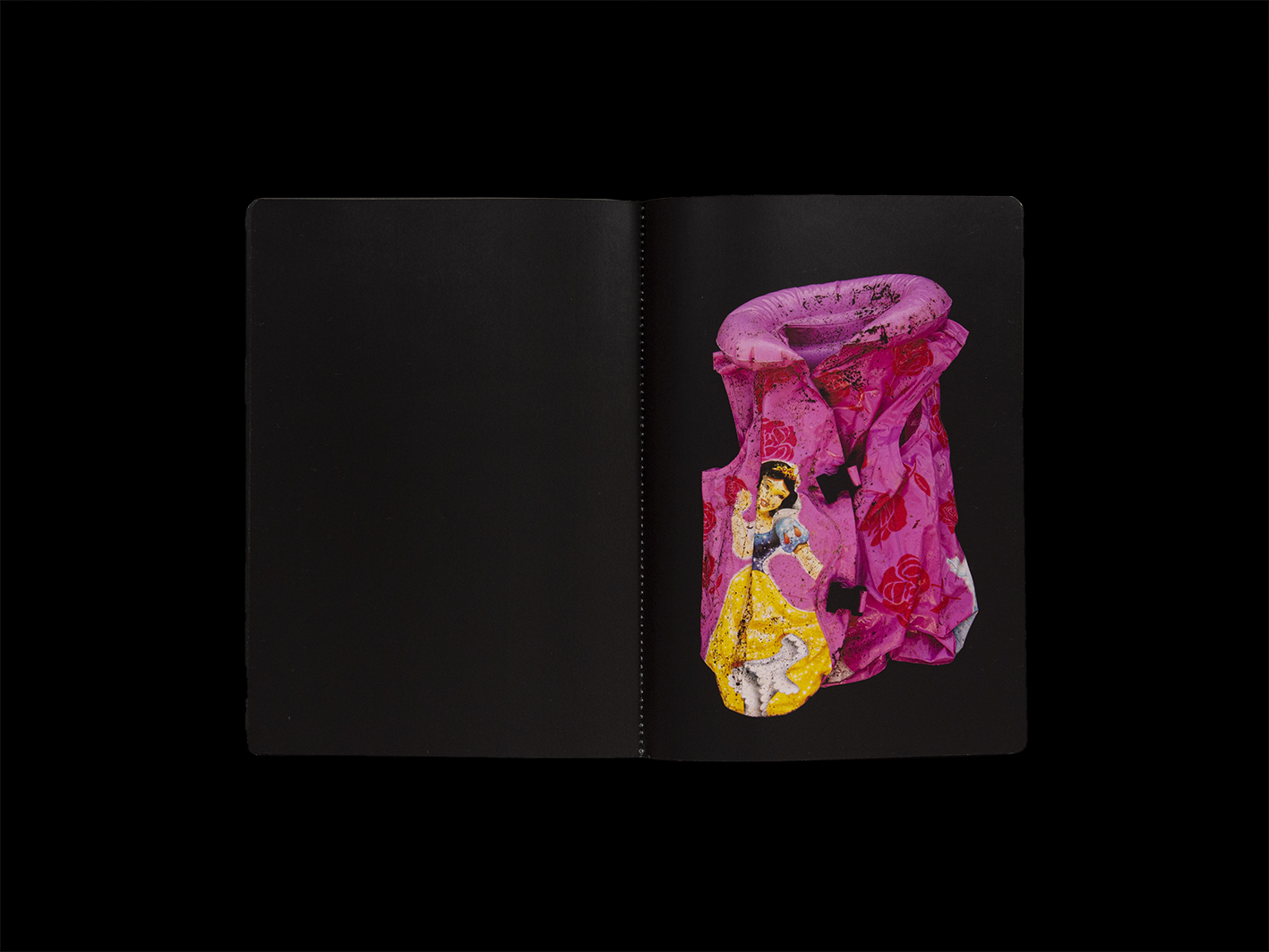 Over the Line
Self-published by
Juan González
︎︎︎
Distributed by Handshake
[ENG]
"My work reflects upon and exposes how suffering and death have become quotidian elements, integrated into our reporting of the refugee issue.
The series consists of four different photographic documents about the trip, it begins with a landscape where the border between Turkey and Europe is found. These landscapes do not have military structures, they show that kind view of a border as a geographical feature. Above the line marked by the GPS, another line is traced on the ground.
The next section symbolizes the trip in the night, from the lost personal objects.
In the third section, symbolizing the arrival, we discover the landscape intervened by the event that took place at night. To finish the camera look in the direction of the mass exodus towards Europe. Once passed the border, the camera reverses its orientation, documenting that sea which delimits this territory we consider to be on the fringes of Europe." — Words by Juan González
[CAS]
"Mi trabajo reflexiona y denuncia como el sufrimiento y la muerte se convierte en un elemento cotidiano que se integra en el tratamiento de la cuestión de los refugiados.
La serie se compone de cuatro puntos de vista sobre el viaje, comienza con los paisajes donde se encuentra la frontera de Turquía con Europa, estos paisajes no presentan estructuras militares, muestran esa visión amable de una frontera como accidente geográfico. Sobre la línea marcada en el GPS otra línea se dibuja en la tierra.
El siguiente apartado simboliza el viaje en la noche, desde los objetos personales perdidos.
En el tercer apartado, simbolizando la llegada se descubre el paisaje intervenido por el suceso que aconteció a la noche. Para terminar la cámara mira en la dirección que ocurre el éxodo masivo hacía Europa. Una vez pasada la frontera, la mirada inversa pone acento a ese mar que delimita ese territorio considerado nuestro afuera." — Juan González
Free Shipping inside EU in orders over 100€
---
Edition of 100 copies / DinA5 / Screenprinted Plastic Document pouch / 4 Booklets of 16 pages /
---
---